Why you should choose blinds over curtains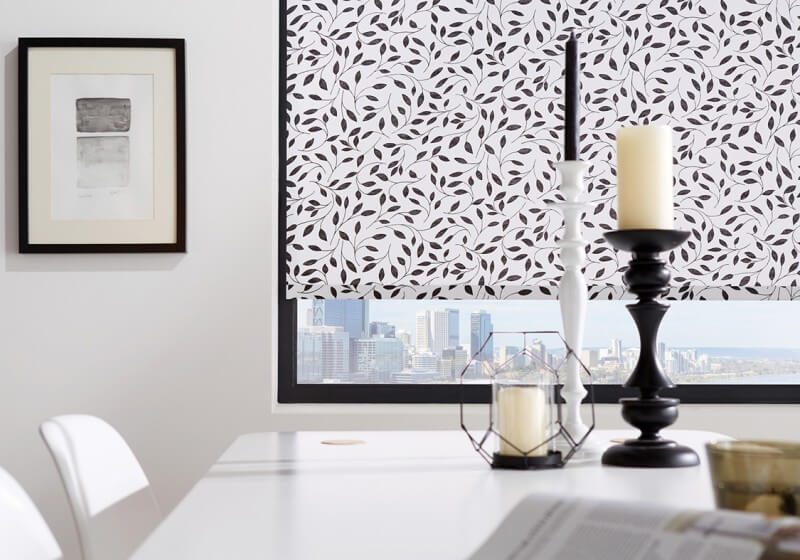 08 November 2018
Forgive us for sounding biased, but as experts in custom blind manufacturing and servicing we're convinced that blinds are not only more versatile than curtains, but they're modern and more functional too. Whether you've just moved into a new house or are thinking about restyling your home, getting the right window treatment will ensure a seamless extension of your lifestyle and add value to your home.
Curtains have their place, but if you're looking for versatility and functionality here are a few reasons why we think blinds are best.
Better light control
Whether you install sunscreen rollers or venetians, choosing blinds allows you to control the level of light in any room without darkening it the way curtains do. Especially with venetian blinds, the control you have over angle of the slats means you can adjust the level of light in a room while they're down, maintaining your privacy without having to live in the dark with the curtains drawn. Sunscreen rollers filter the sun's rays during the day but they don't let anyone see inside either, making them as much a safe option as they are versatile.
Easier to maintain
Cleaning blinds is simple and far easier than dry cleaning heavy drapes or washing net curtains. Should you opt for a professional service such as ours, we can take care of the entire process for you. We even offer a same day option which means you won't be left without any window coverings overnight.
Damaged blinds can be taken care of alongside our cleaning service; an easy, inexpensive fix as opposed to a stained curtain that could require a brand new one to be measured, cut and sewn to size. If you have venetians that become damaged, then replacing one slat is simple and straightforward too.
Options for every room and style
Blinds have the advantage of not only suiting a wide range of styles and budgets, but they can be installed neatly on any window frame without getting in the way of furniture. Due to the cooking smells, steam and stains that you can expect in a kitchen, curtains are a poor choice. And as time goes on and styles change, the fabric you hung a few years ago may not be on trend or it may have faded as well. All of our blinds come with modern options that don't date the way you can expect curtains to, and with a wide range of colour options and finishes we're able to offer a stylish finish you can be proud of.
If you're unsure how blinds might look in your home, or what options are available to suit your budget, feel free to contact us or book a free consultation with one of our friendly consultants. We offer free measurements and quotes on every project we undertake and have over 100 colour options to make sure you get the right blinds first time.