Why buy Custom Made Blinds vs Ready-Made Blinds?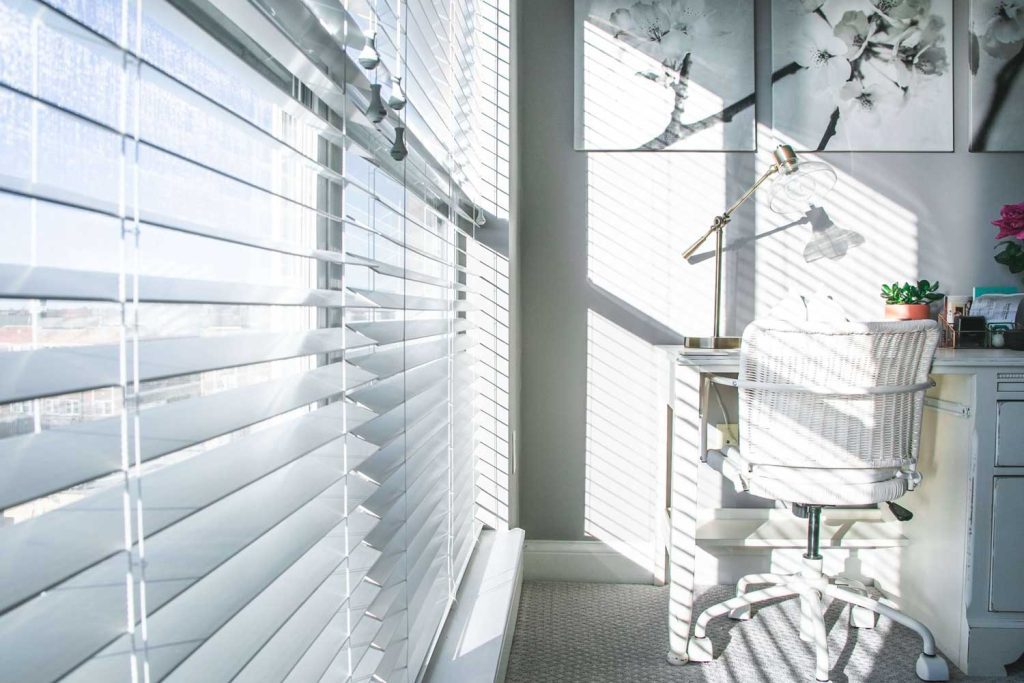 A question often asked is "why should I but custom made blinds"? here's why.
We've found over our 30 plus in years in the business of making custom blinds, that there are four major benefits of investing in blinds made in our factory here in Auckland.
1. Quality. Custom made blinds assure you quality that are not always a guarantee when you opt for ready made blinds. As in most things worth doing, having excellent quality is at the very top of our values at Venluree Blind Services. We make all our blinds at our purpose-built factory in Auckland's Penrose from the highest quality materials we source worldwide. Whether it's Venetians, Rollers, Verticals, Wooden blind etc, we believe that when we send out custom blinds to be installed, we are proud to say they will last the harshest of New Zealand's conditions – namely our very high UV levels, compared to other countries. Being a family-owned business making custom blinds for three decades, means we have established an enviable reputation as the firm that stands behind our products, which brings us to our quality warranty.
2. Warranty. Custom blinds generally have a long warranty period due to their quality. At Venluree Blind Services, we stand behind everything we make and we're so confident in our products that we offer the markets' leading warranty. 7 years is a long time and you won't find a better warranty available in New Zealand. Our true end to end customer focused warranty, from measure to manufacture, to cleaning and repair, is unique and that's why we keep our customers coming back to Venluree Blind Services.
3. Measure. Twice, Cut Once. That's an age-old saying carpenters use when approaching a building job and it's also true in the blind business. We have a team of highly experience design consultants who will visit your home to discuss your needs. When it comes to custom made blinds, the first step is to ensure whichever design and product you select will look great in your home. Having a consultant come to your place (contactless process) gives you peace of mind that your new blinds are going to fit right and look great. Made to measure means exactly that. It can be a tricky business trying to figure out which window treatment will suit your home or business. We take the stress and guess work out of the process. Our consultants have years of experience in hundreds of different situations, and they know custom made blinds are the best solution for most rooms.
4. Choice. Getting custom made blinds installed in your home means you open the door to hundreds and hundreds of different choices which will compliment your greatest asset, your home. Apart from which type of custom blinds ie: Venetians, Wooden, Verticals, etc that you select, there are literally hundreds of colours and designs for you to choose from, and that means you can get the very best solution to enhance your home or office.
The Pitfalls of Ready Made Blinds
Ready-made blinds bought off the rack, as it were, might seem like the cheapest solution for blinds at your home. Unfortunately, we often find that customers who have initially gone down the ready-made path only to find the quality and choice lacking.
Ready-made blinds are exactly that – they all look the same, they all have the same measurements and going with ready-mades means your window treatments will look the same as someone else's. No room for individuality that reflects your home's décor or your personality. Same, same, is not good, good!
Secondly, you've got to know how to correctly measure your window spaces, which side the draw needs to go on, where the UV levels are the highest and other professional metrics that experienced design consultants enjoy.
Purchasing ready-made blinds can turn into an expensive nightmare if you don't know what you are doing. Don't risk it, is our advice, especially when you have custom made blinds installed at your place for around the same cost as ready-mades.