Blind repairs and cleaning: what you need to know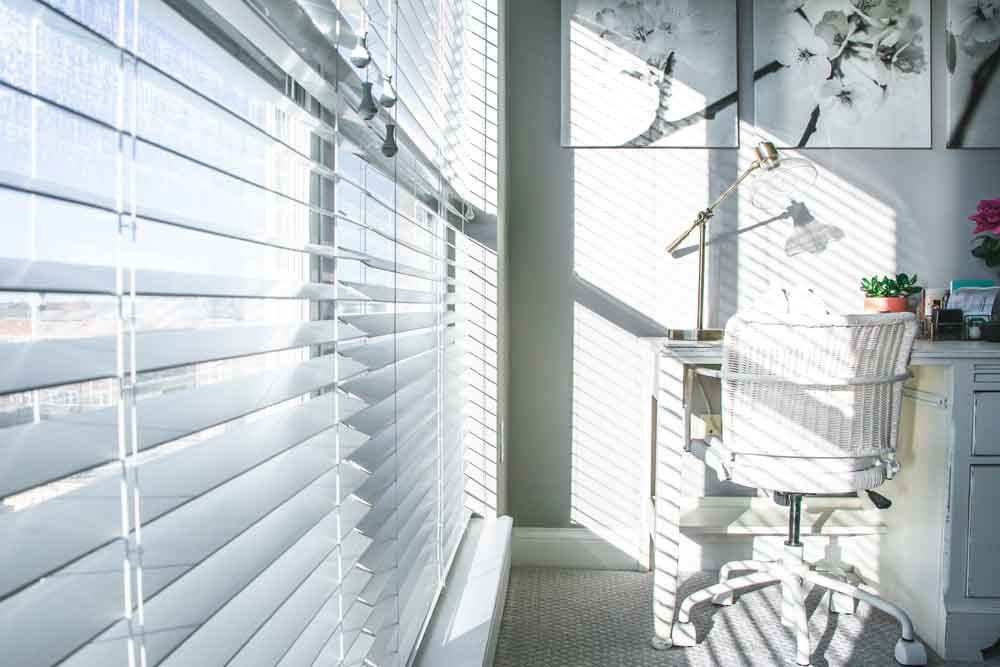 Not sure how often to get you blinds professionally cleaned? Or how to survive while they're away getting repaired cleaned? We answer your most common questions.
When we started out, nearly 30 years ago, aluminum blinds were all the rage and we saw a gap in the market to offer Auckland's only blind repairs and cleaning service.
There's been no looking back since as we've expanded to repairing and cleaning all types of blinds. When it comes to looking after your blinds, you can be assured you're in safe hands with Ven-lu-ree Blind Services.
Often consumers call us with many questions about blind repairs and cleaning. This blog answers them for you.
1. How often should I get my blinds cleaned?
We recommend having your blinds cleaned every 12 months. Depending on where your blinds are in the home, there's a variety of nasties that can ruin them. For instance, blinds in wet areas like the bathroom can be affected by steam build-up, which can lead to staining.
In the kitchen or cooking areas, blinds can be affected by cooking oils, smoke and potentially heat exposure. If your home suffers from dust from outside, perhaps from the roadway or building sites, then that dust will settle on the blinds.
2. When Is the best time to get my blinds cleaned?
We recommend having your blinds cleaned BEFORE the winter sets in. In the colder months condensation can form on your blinds, mix with the dust that's already there and then you've got a larger problem.
For New Zealand conditions, summer and spring are the ideal periods to have your blinds cleaned.
3. How will I cope without having my blinds whilst they are away being cleaned?
Fear not, we totally understand that you need your privacy and sun protection, that's why we offer (in most cases) a same day, pick-up and delivery service.
Once you've made a booking, our technicians will call you the day before to arrange a time in the morning collect your blinds. We try to get to your place early to cause as least disruption as possible to the family home life.
In most cases we will deliver your bright sparkling clean blinds back to you and put them back in place the same day, so you won't have to go without them overnight. Only in some circumstances it might take a bit longer to clean the blinds if they are in very poor condition and need repairing. But we'll let you know in plenty of time.
4. Are blind repairs very costly? How much can it cost to repair blinds?
That's really going to depend on what needs fixing. We can give you an estimate on the phone and once we have them back at our factory we can give you a specific quote. If your blind repairs is urgent, then, just let us know and we'll do our very best to repair them as quick as we can.
This is custom heading element
It could be as little as a tangle through to having to replace parts within the mechanism. It all depends on how old the blinds are, what usage they've been through and exactly what the trouble is. But rest assured we've been fixing blinds for Aucklanders for 30 years, so we know our stuff.
6. Is it expensive to get my blinds cleaned?
No, in our opinion we offer the most price competitive cleaning service in the Auckland area. Prices vary because of the length and drop of the blinds, however for a typical blind prices start in around $25 per blind.
7. Do you offer discount on multi blinds?
Yes we do. If you book in five blinds for cleaning, we'll do the sixth for free.
8. Do you offer a guarantee?
Yes. All our products come with a 12 month parts guarantee. But if you're unhappy for any reason, just give us a call on 0800 999 229 and we'll gladly resolve any legitimate problem.
9. What sort of blinds do you clean and repair?
Roller blinds
Aluminium venetian blinds
Wooden venetian Blinds
Vertical Blinds
Wood Look Venetian Blinds
10. Do you repair blinds that were purchased from another or different supplier.
Totally. But please give us a call and ensure you explain what your requirements are before making your booking. There are some very cheap and poorly made blinds out there and unfortunately in the cleaning process they might not survive.